Sheriff: TBI top-ten criminal committed suicide when cornered by officers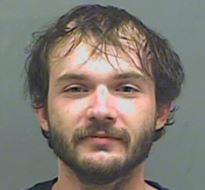 More details from Scott County, Virginia have been released about the reported suicide of a suspect in a Kingsport fatal hit-and-run crash.
A report from Sheriff Jeff Edds' office said local and state policemen approached an abandoned house on A.P. Carter Highway in Hiltons Monday evening and heard a shot. Inside, they found Jesse Carey dead from an apparent self-inflicted gunshot wound.
Carey had been charged with vehicular homicide in the death of Kingsport resident Steven Jackson on Thursday and had been added to the TBI's Top Ten Most Wanted List on Monday.
(MUGSHOT: KPD TN)