Johnson City: Immersive, live nativity returns for second year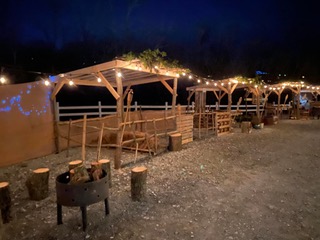 A popular event hosted in Boones Creek last year is returning for another year, this December. Boone Trail Baptist Church last year hosted its first live nativity drive through, free to the public, and was overwhelmed with the turnout.
Organizers say the event returns this year, with some changes to help facilitate traffic. Families will have the choice to do the traditional drive-thru in their car, or park and either walk through or ride on a trailer. The free, live nativity happens at the Barn at Boone Falls Dec. 15, 16, and 17 from 6 to 9 PM.
(Image: Boone Trail Baptist Church)