Chilhowie's inaugural Great Rubber Duck Race happening August 6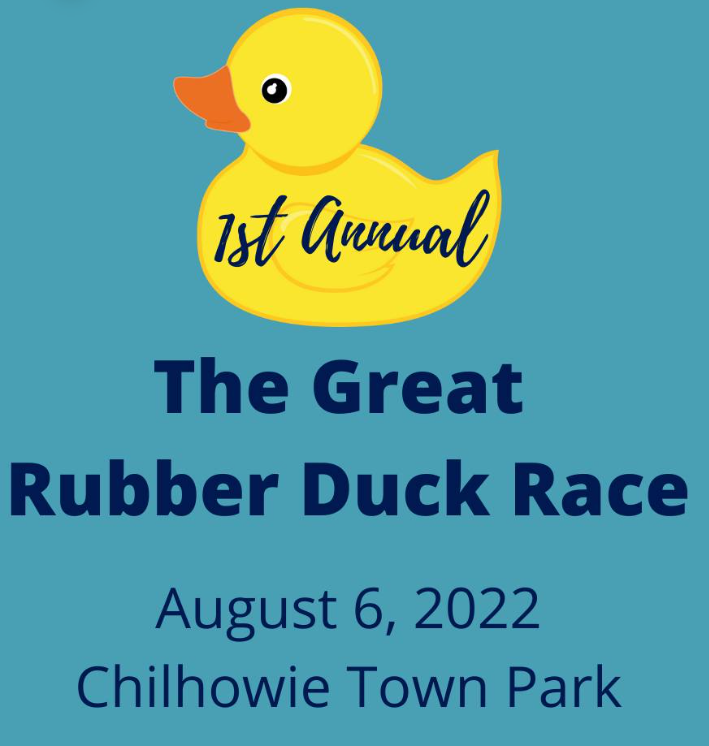 The Smyth County Chamber of Commerce is hosting the first ever Rubber Duck Race in Chilhowie this weekend. Organizers say admission to the event is free, and dozens of craft vendors and food trucks will be on-site.
Inflatables and games will be available for kids, and a concert will wrap up the evening. Winners of the rubber duck race will win a cash prize, first place being $500. Rubber ducks will be available for purchase before and at the event. This Great Rubber Duck Race happens at Chilhowie Town Park on Satrday starting at 1 PM.
(Image: Smyth County Chamber)