"A Storybook Christmas": Erwin Christmas Parade happening Nov. 26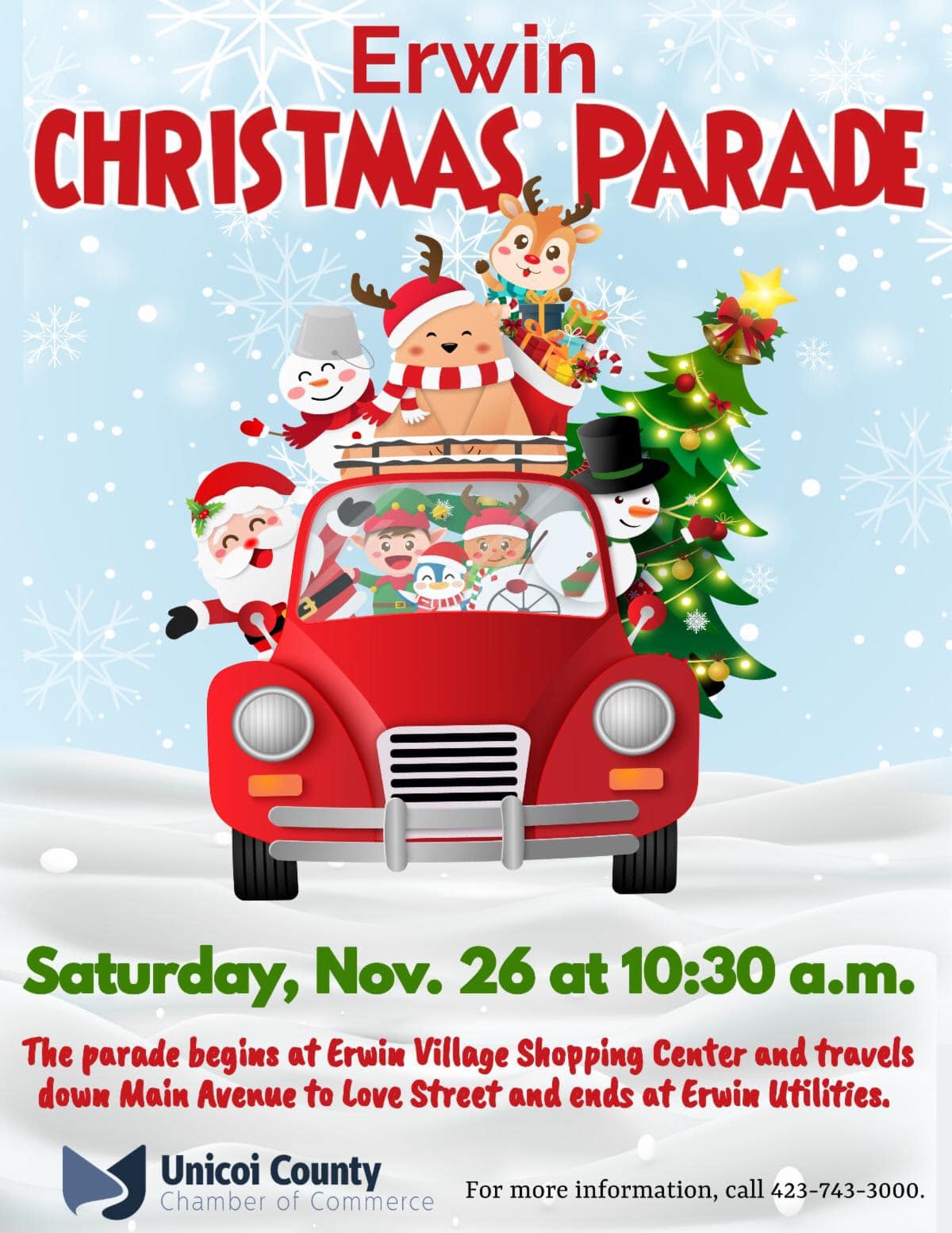 The Erwin Christmas Parade, happening this weekend, is the first of numerous parades across the region this season. On Saturday, participants will kick off the holiday season with this year's parade theme, "A Storybook Christmas".
The parade route begins at the Erwin Village Shopping Center on North Main Avenue; then, it'll travel through downtown and end at Erwin Utilities on Love Street. The annual Erwin Christmas Parade happens on Saturday at 10:30 AM.
(Image: Unicoi County Chamber of Commerce)