Hours-long standoff in Eastern Kentucky leaves two officers, K-9 dead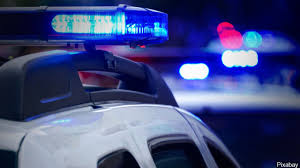 An hours-long standoff in neighboring Eastern Kentucky has left two police officers and one K-9 dead. According to AP News, Floyd County Police were attempting to serve an order of protection Thursday, 6/30, night to Lance Storz, 49, when he began firing shots at officers and barricaded himself in a home.
Several officers were struck by gunfire, leaving two dead and five injured. An emergency management official was also injured, and a Police K-9 was shot and killed. Police took Lance Storz into custody hours later, and he was arraigned in Pike County court Friday morning. He is jailed on a $10 million bond. His preliminary hearing is scheduled for July 11th. Read the full story on AP News.
(Image: unsplash)