Win the V.I.P. treatment at Bonnaroo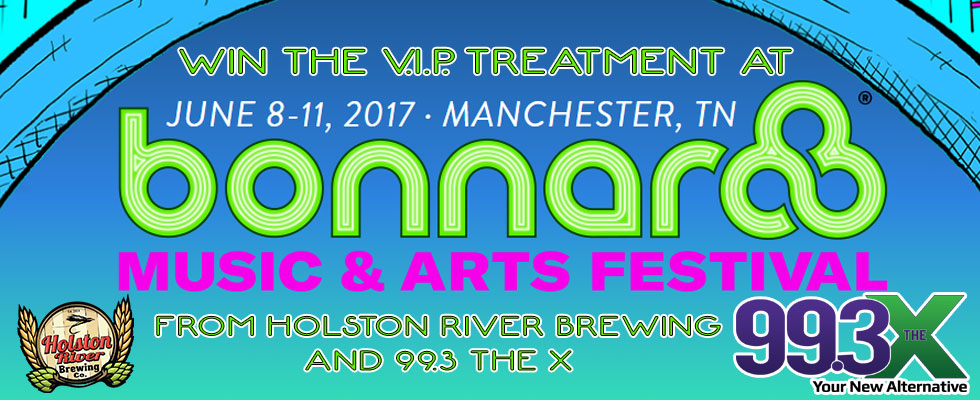 Score BIG with the V.I.P. Package for Bonnaroo 2017. Register to win when you see The X out live and listen to become registered on air, weekdays at 7:10, 12:10 and 4:10. Winner will be drawn after Memorial Day.
Check out all you win:
What's included?
Exclusive viewing areas for the What & Which stages
Preferred parking and camping near venue in VIP area for one car (See RV page for RV upgrade info)
Special shower and restroom facilities with attendants
Exclusive VIP entrance to the festival grounds, Centeroo, and the Main Stage Venue
VIP pre-event party on Thursday night
Exclusive charging service for all your gadgets in the VIP Courtyard
Priority access and seating for VIPs at Comedy/Cinema Tent performances
Exclusive VIP lounges located in VIP Courtyard and Centeroo and including:

Fun games and activities
Live video feeds of performances
Exclusive bars and vendors
Public Wifi

Gospel Brunch party on Sunday morning with gospel choir performance in VIP Campground
Commemorative Bonnaroo Merchandise Packages
Yoga classes on Friday, Saturday, and Sunday in the VIP Campground
Read the details yourself HERE.