99.3 The X And Northeast State Salute Tri-Cities Teachers!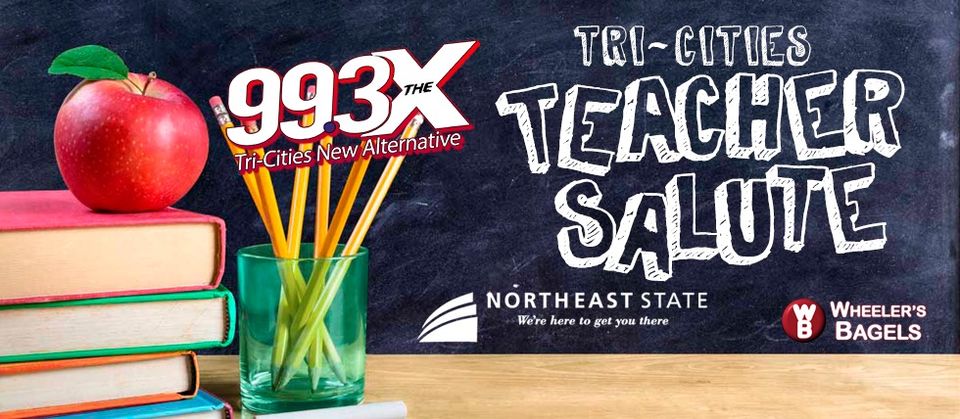 Teachers and school systems have had to work harder than ever this year, so The X has teamed up with Northeast State to say "THANK YOU" to all the teachers and school staff around the Tri Cities!
Let us know about a teacher and school you would like us to thank, and we could be delivering a delicious thank you to their school from Wheelers Bagels in Kingsport and Johnson City!