Street Fights back at Thunder Valley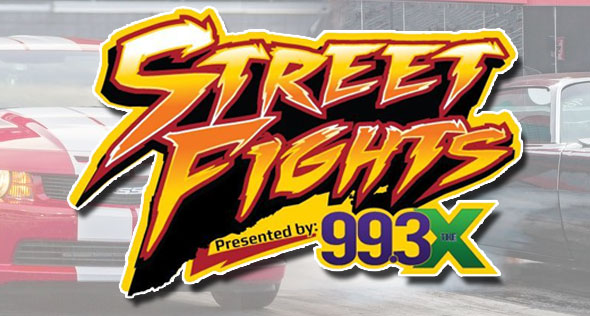 Think you got a smokin' ride? Well here's your chance to prove it! Bring your car. Bring your bike. Bring your Mom's Mini-Van. JUST BRING IT!
Street Fights presented by 99.3 The X gives anyone the chance to tackle the strip in legendary Thunder Valley. All street-legal vehicles, from muscle cars to minivans and motorcycles, are welcome to compete at Street Fights. The majority of events take place on Thursday evenings, with select Saturday events in 2017.
Street Fights brings a lot more than just head-to-head street legal racing to the table. Yes, you can race your buddy, or try to top your last run down Thunder Valley's quarter-mile, but there's much, much more. Each event night serves up fun and exciting promotions, many of which racers and spectators can take home valuable prizes. The 2017 Street Fights Season consists of 14 events from March through September. Come out and join the fun!
$5 to watch, $10 to race
Trailered Racer: $15
Children 12 & under are free