Phillip Phillips Cumberland Square Park In Bristol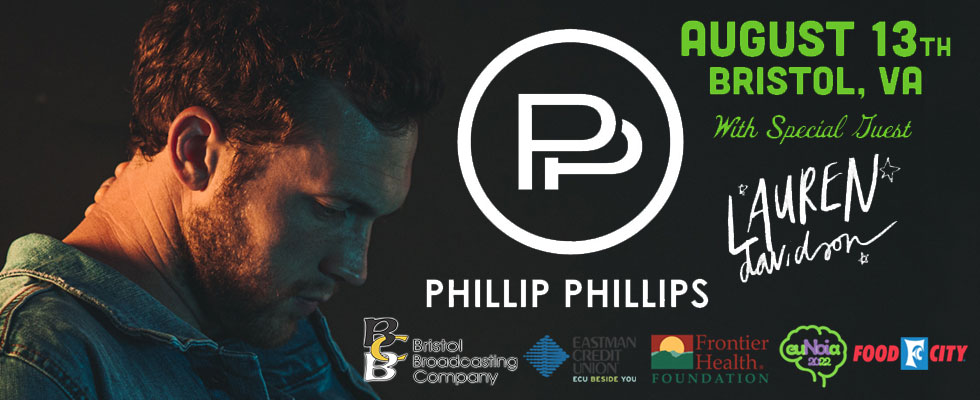 The Frontier Health Foundation invites you to be a part of our 2nd Annual euNoia A Well Mind Concert Event this August 13th, 2022!
American Idol Season 11 winner, Phillip Phillips, takes the stage as this year's euNoia Headliner!
Join us for more great local gourmet food trucks and a new FREE event called euNoia 4 Kids!
Our FREE children's event welcomes the Scars Foundation with an interactive concert presented by the Grace Notes Project! They use music to help children and families connect and express emotions through music. The children's event is free to all children and their families. It will take place before the euNoia Benefit concert. This year's event brings fun for everyone to the outdoor Cumberland Square Park in Historic Downtown Bristol, VA on Saturday, August 13th, 2022.