WIN TICKETS FOR MARCY PLAYGROUND @ THE PARAMOUNT.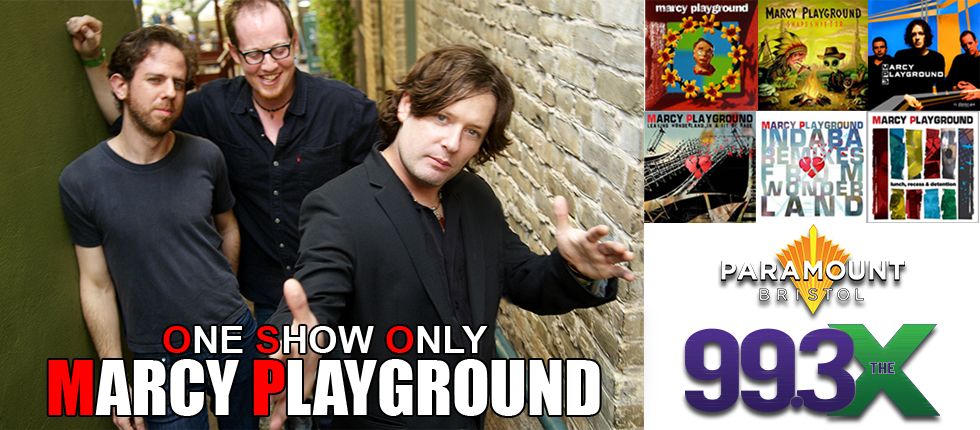 WIN TICKETS BEGINNING MONDAY MORNING WITH JAY!
Get ready for Marcy Playground, live, for one show only at The Paramount Theater in downtown Bristol, Tuesday, June 13th. Tickets on sale now at all the usual Paramount outlets. Start listening to win your pair beginning Monday morning with Jay.