CHAOS AT THE COLOSSEUM WITH DUDE PERFECT PRESENTED BY FOOD CITY, COCA-COLA AND BODY ARMOR
Friday, June 18, 2021 6:30 PM 8:30 PM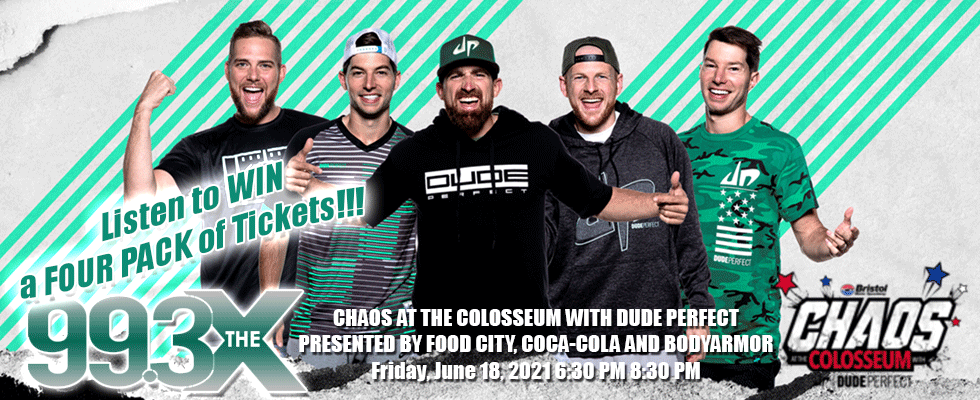 Dude Perfect is coming to Bristol Baby and you do not want to miss this one-time, special event!
It's Chaos at the Colosseum with YouTube Sensation, Dude Perfect. Friday Night, June 18th at 6:30 PM. Get ready for Monster Trucks, Crazy Stunts, Freestyle Motocross, A Demolition Derby and more. Have some summer fun with the whole family at Bristol Motor Speedway. Tickets start at $35 for Adults and just $20 for kids.
Jeff Gordon Terrace Grandstand Half Moon Tables are *SOLD OUT* for this event. These are conveniently located steps away from concessions and restrooms. The table for the four in your party allows lounging in incredibly comfortable seats with a perfect view of the track.
This event is rain or shine!
Kids Tickets are 12 and under.