99.3 The X Free For All Summer Tour!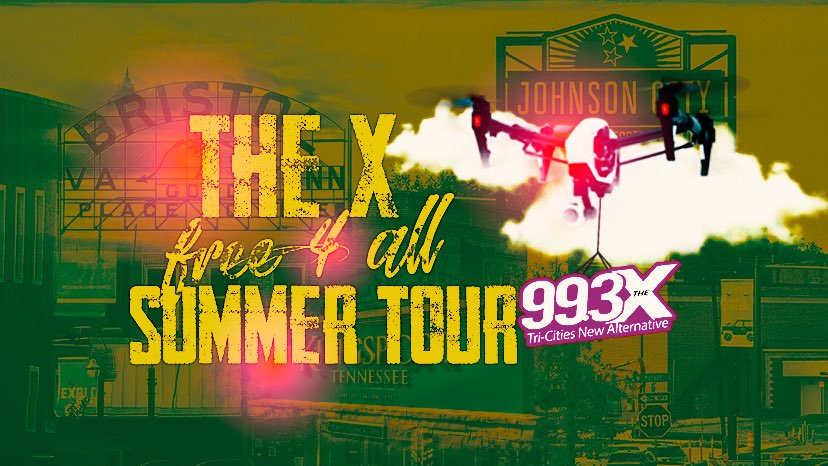 We'll be visiting your favorite parks and public spots around the Tri-Cities this summer, giving away free stuff (yup, free t-shirts) and we'll have 'contactless' registration so you can a shot to win a MAVIC MINI DRONE and explore the Tri like you never have before. Listen to find out when and where we'll be out. Extra chances to become a finalist, weekdays at 9:40am with Jay and 5:40p with Max (talk about 'contactless'). 18+
Next stop is Jacob's Creek Recreation Area on South Holston Lake, Tuesday From 5p – 7p.
Check out the official X Free For All Summer Tour song from our partners at BMG Music